Ad5FGF-4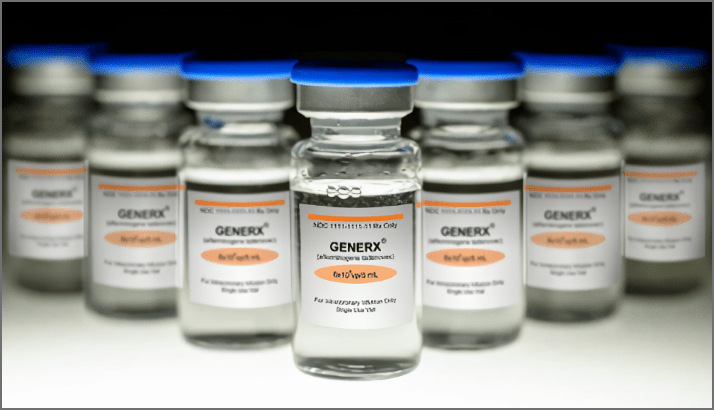 Gene Biotherapeutics lead product candidate, Generx [Ad5FGF-4], is a first in class, disease-modifying, single-dose angiogenic gene therapy product candidate that is designed to improve cardiac perfusion (blood flow) and to increase the supply of oxygenated blood in patients with refractory angina and myocardial ischemia due to advanced coronary artery disease.
PROPOSED GENERX TREATMENT ALGORITHM
Based on FDA-Cleared U.S. Phase 3 Clinical Study Design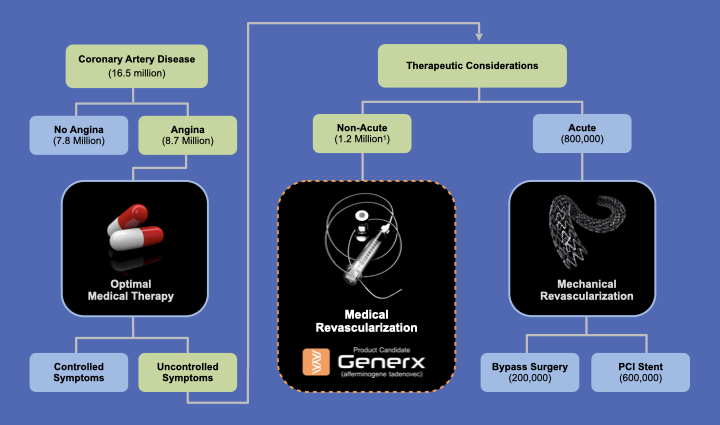 Patients with Refractory Angina who could potentially Benefit from Medical Revascularization:
(1) Are no longer responsive to optimal small molecule anti-anginal drug therapy
(2) Would not have a current or prophylactic benefit from mechanical revascularization procedures, that include percutaneous coronary intervention (PCI) and coronary artery bypass graft surgery (CABG)
(3) Continue to experience refectory angina following a mechanical revascularization procedure.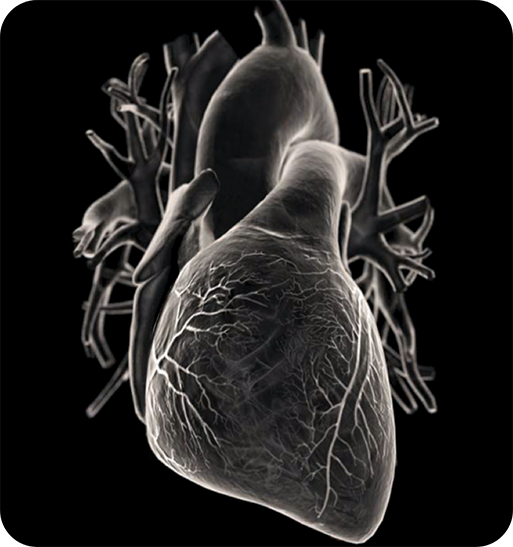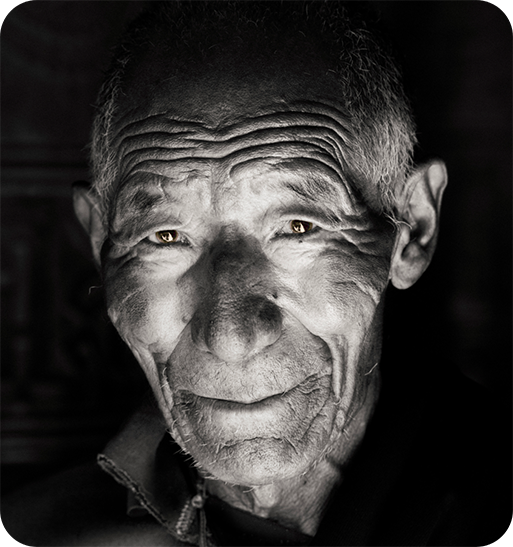 Our highly experienced management team has been responsible for advancing the Ad5FGF-4 product candidate from preclinical research, into late stage clinical development based on a wide array of important innovations, clinical research discoveries and commercial insights. A central finding from the Generx clinical development program is that cardiac ischemia drives Generx transfection into heart cells, and that regional cardiac ischemia is an essential precursor to support the growth of collateral blood vessels for treatment response to Generx angiogenic gene therapy.
Generx is administered to patients during a simple one-hour angiogram-like procedure by an interventional cardiologist using a standard cardiac balloon catheter, with no special training or new medical devices required. Generx has been evaluated in four prior FDA-cleared, multi-center, randomized and placebo-controlled clinical studies, and one small international study. The combined studies have enrolled over 650 patients at over 100 medical centers and have generated over 2,500 patient years of safety data. In these multiple prior clinical studies, the Generx product candidate appeared safe and well-tolerated, and has generated preliminary findings of efficacy in men and women, in measures of cardiac perfusion, exercise tolerance, and angina status. The clinical response is observed in patients within four to eight weeks following administration.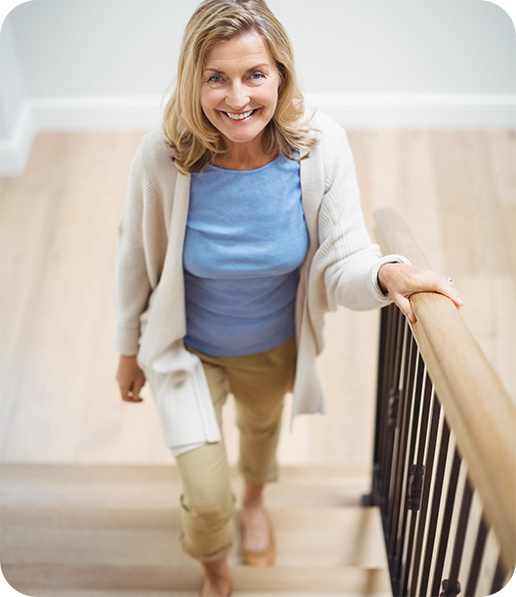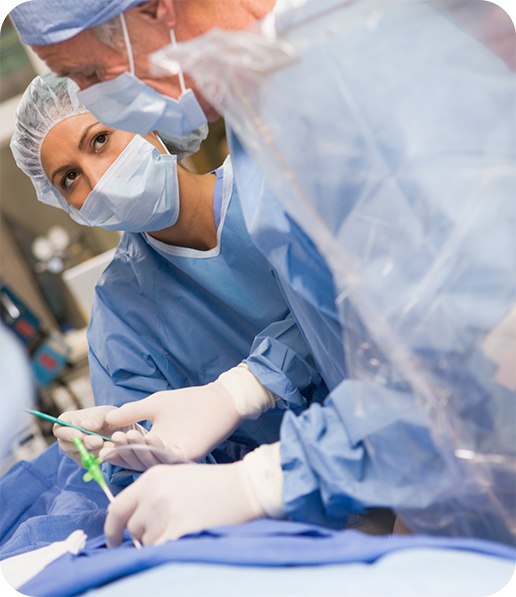 Design of the FDA-cleared Phase 3 AFFIRM study is based on characteristics of patient responders in prior studies, as well as a fundamental research discovery relating to dramatic improvement in gene transfection in the heart following the induction of transient myocardial ischemia, and demonstration in a small international study that balloon catheter-based delivery of Generx under conditions of transient ischemia is safe (based on measurement of serum troponin levels, an indicator of damage to heart muscle).